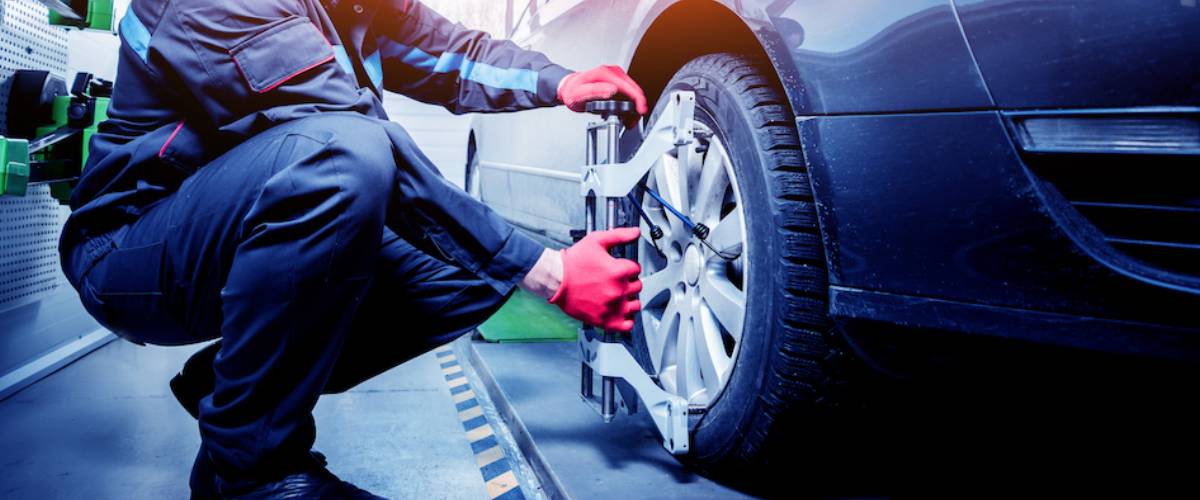 Tire Service and Repairt in Edinboro, PA
Tire Service and Repair at Cunningham Chrysler of Edinboro
Routine maintenance is the only way to keep your vehicle in the best possible condition. However, it can be challenging to accomplish when you can't find a reliable, trustworthy mechanic in the Erie area. At Cunningham Chrysler of Edinboro, we serve Conneaut, OH, and beyond by meeting all your automotive service needs. Our service team is committed to providing you with affordable, high-quality, and speedy service.
Find out why so many from the Meadville choose to come to our location for service and parts center.
Do You Need New Tires?
Obviously, if you have a flat tire or one that is losing air fast, you need new tires. However, whether your tire can hold air or not is not the determining factor. A lot more goes into the functionality of your tires to keep your tires gripping the pavement and keeping you in control.
There are three tire conditions to keep in mind to determine whether you need new tires or not: tread wear, exposure to elements, and tire age. If your tires exhibit any of these red flags, then it's time to get new tires.
Tire Services
There are some steps that you can take to check your own tires and determine their condition, but when it comes to tire service, trust our highly skilled technicians to handle the job. The tire services that we offer include:
Tire Rotation Service: Depending on your drivetrain, you could be wearing out certain tires faster than others. For example, forward-wheel drive put a lot of stress on tires since you are both steering with them and using them to pull you forward. Tire rotations help to maximize your tires' lifespan by having them wear evenly.
Tires with even tread provide better fuel economy, a smoother ride, and increased performance.
Alignment Service: If your vehicle is pulling to the left or right, you're experiencing vibrations in the steering wheel, or the steering wheel is off center when driving straight, then you need a wheel alignment. Unaligned wheels can not only quickly reduce the lifespan of your tires, but it also impacts your vehicle's handling and fuel efficiency.
Tire Balancing Service: Tire balancing is an inexpensive way to reduce tire wear, improve fuel economy, and make for safer driving. If you are experiencing uneven tread wear and steering wheel vibrations, then your tires may be out of balance.
What Type of Tire Should I Get?
There are two factors that you should consider when deciding on new tires: the type of tire that is right for your vehicle and the tire that suits your driving in the Corry area. Check your owner's manual or check the inside of the driver's side door jamb to learn more about the tire that your vehicle needs. Some of the tire types to consider for driving conditions and styles include:
Performance
All-Terrain
Mud-Terrain
Sport Truck
Winter
If you're unsure which kind of tire would suit you best, just contact us, and we will be happy to help pair you with the tires that suit your lifestyle best.
Discover a New Sense of Ease and Convenience at Cunningham Chrysler of Edinboro
At our location, you will find help for all your tire service needs and more. If there is a part or replacement that you need, our parts team is ready to put in the legwork by finding the perfect part for you. Just order parts online to find what you're looking for easily.
Schedule service with us to discover prompt, professional tire service and come to our location today!