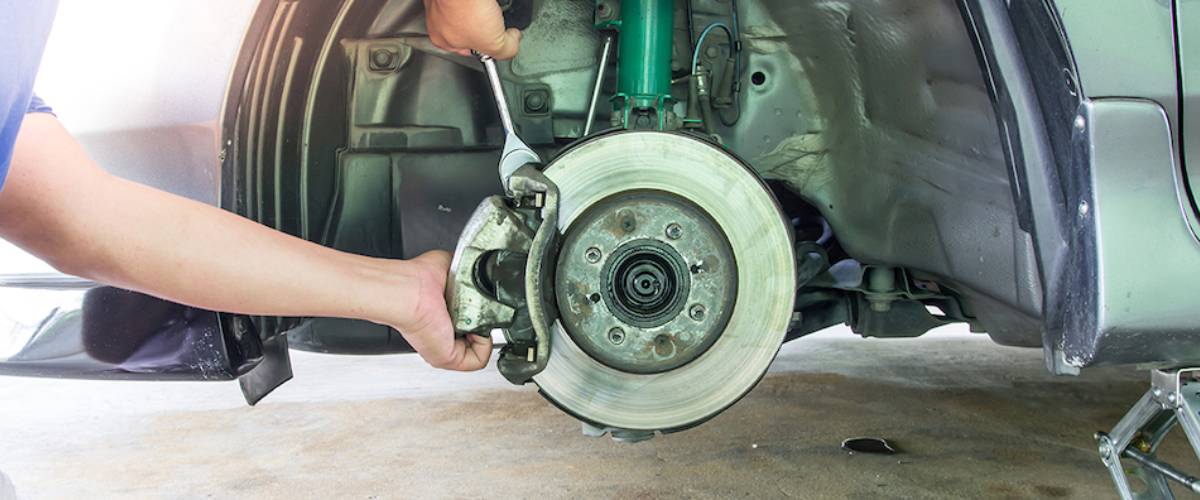 Schedule Expert Brake Repair in Edinboro for a Safer, Smoother Ride
Helping you keep your Chrysler, Dodge, Jeep, or Ram vehicle going is our specialty here at our Mopar service center, but your car's ability to go is only as good as its ability to stop. Fortunately, our highly-trained Mopar service experts are here to tend to all your vehicle's brake service needs to ensure that your car, truck, or SUV has the stopping power required to provide you with a safer, more confident driving experience in the Edinboro area.
How can I tell if my car needs brake service?
We recommended having your car's brakes checked every six months or so to stay ahead of any potential brake issues. Of course, there are plenty of warning signs to watch out for that can alert you to brake problems that need attention from our team of experts. Please don't hesitate to reach out to us at our service center near Erie if you notice any of the following symptoms:
Worn Brake Pads: Your brake pads should have at least a quarter-inch of pad material left to provide you with ample braking power. If your brake pads are too worn, we can replace them with genuine Mopar parts.
Strange Noises: Odd sounds like squealing, grinding, and growling are typically signs that your brakes need attention. We can get to the bottom of brake noise and make the necessary repairs to improve brake functionality and help you fend off further damage.
Spongy Brake Pedal: If you find that your brake pedal feels like it needs more force than usual to get the braking power you need, you brakes likely require service.
Is your car due for brake service near Meadville? Did you notice some unusual brake behavior last time you got behind the wheel in Corry? If your brakes need care, you can count on our team of Mopar service experts to deliver professional service and repairs to keep your brake system going strong.
Contact us at our service center near Conneaut, OH today to learn more!