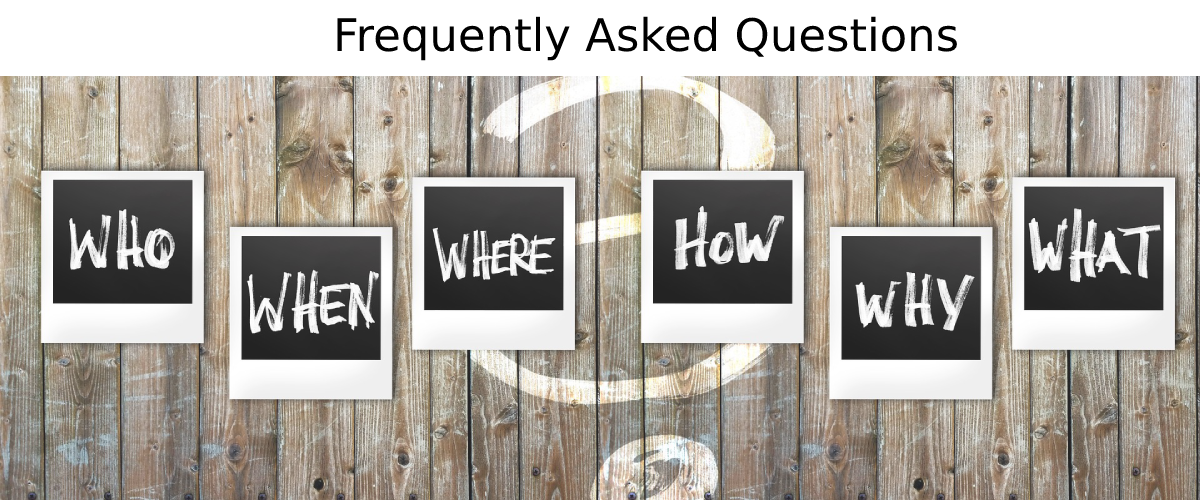 Here at Cunningham Chrysler Dodge Jeep Ram, we are proud to help drivers with all of your automotive needs. However, we know that many of our drivers have questions about all aspects of the purchasing process. That is why we have compiled some frequently asked questions here. Of course, if you have any further questions or if you want to speak to a member of our team, you are always welcome to visit our team at our dealership in Edinboro, PA.
New Vehicles
Can I Be Alerted About New Vehicles In Stock?
We have a useful tool on our website called CarFinder, which you can use to do just this! All you need to do is fill out information pertaining to the kind of vehicle you want. Once you have submitted this information through our online form, we will then send you information about available vehicles that meet those parameters.
What If I Can't Find What I Am Looking For?
We know how frustrating it can be to research different models on our lot but still come up empty handed. If you are looking for a specific vehicle and you can't find it, stop by our dealership today, and we can double-check to see if it's hiding somewhere. Often times, we have the exact model you are looking for in our used and certified pre-owned selections.
Who Can I Talk To About Buying A New Car?
Every member of our sales team has years of experience helping drivers just like you with researching and purchasing vehicles. Whether you are brand new to the purchasing process or not, they can chat with you about the ins and outs of buying a new car, and can show you our wide array of new vehicles. Furthermore, if you want to discuss financing options, our financing team is here to help you every step of the way.
Pre-Owned Vehicles
How Can I Know the Vehicle Is In Good Driving Condition?
At our dealership, we hold every one of our pre-owned vehicles to the highest standards of quality possible. That means that you can be confident it will deliver the reliable performance and safety you are looking for in a modern vehicle. Additionally, you will have access to all of the vehicle's information -- how many miles are on its odometer, for instance. Many of our pre-owned vehicles also come with a free CarFax report, giving you an overview of the vehicle's history: how many people have owned it in the past, any collisions it has been in, and more.
What Is the Difference Between Pre-Owned and Certified Pre-Owned?
There are a few important differences between these two types of vehicles.
Pre-owned vehicles are often the most affordable option, making them accessible to all types of drivers. They also come with a high level of reliability, bolstered by the factors we mentioned aboved. However, pre-owned vehicles can also have a lot of miles on them.
Certified Pre-Owned vehicles have more stringent requirements. For instance, all of our certified vehicles go through an intensive (and complimentary) inspection process that guarantees its safety and quality on the road. This same test would cost you extra money for a used vehicle. Moreover, our certified pre-owned vehicles often have less than 60,000 miles on them, which speaks to their overall longevity.
However, certified pre-owned vehicles are often priced a little higher than pre-owned vehicles, due to the fact that they include these benefits and that the vehicles often come from recent model years.
How Do I Know I Am Getting the Best Price?
All of our pre-owned vehicles are competitively priced in order to offer you the most accessible investment opportunity possible. After all, our job is to help you find a vehicle that you can confidently invest in, one that best fits your budget.
Service
What Type of Services Do You Offer?
At our service center, we are proud to offer a wide range of services. This includes, but isn't limited to:
oil changes
tire rotations
routine tune ups
brake repair
much more!
How Can I Book An Appointment?
Scheduling service shouldn't be a hassle. That is why we have an easy-to-use online scheduler with which you can easily book an appointment to have your vehicle checked out!
Are There Ever Any Deals On Servicing?
Yes! Check out our service specials for more information about deals on automotive service.
How Can I Order Parts?
We have a parts order form you can use on our website in order to order any parts you need.
What Type Of Parts Do You Offer?
The better question is, what type of parts don't we offer? At our dealership, we are proud to have a plethora of parts available for you to invest in for your vehicle. Just speak to our team, and they can help you locate the component you need!
Where Do You Get the Parts From?
We only use genuine OEM parts, which come straight from Jeep, Ram, Dodge, and elsewhere and are made specifically for your make and model.
Finance
How Do I Know If I Am Pre-Approved?
After you fill out our pre-approval form you will get a quick response confirming or denying your pre-approval status.
What Is the Financing Process Like?
We aim to make the financing experience as smooth and enjoyable as possible. With our team by your side, you will be able to navigate every aspect of it, from the initial application stage, to signing forms, and everything in between.
What Will a Finance Application Do?
A finance application gives you control over the financing experience! You can fill it out from the comfort of your living room. Once you have finished doing so, you are one step closer to driving your dream car off our lot! This form gives us all the information we need, from basic personal information and beyond. This form is also secure.
General Information
Where Are You Located?
Our dealership is located at 12481 Edinboro Road in Edinboro, PA. We're right across the street from the First Baptist Church Edinboro.
How Can I Get Ahold of Someone?
If you would like to speak to a member of our team directly, you can give us a call at (814) 367-9202. Alternatively, you can use our online contact form if you would like to submit a question to our team.
Contact Us

---