Comparative Research: 2019 Ram 1500 VS. 2019 Ford F-150
There are many new pickup trucks for sale around Erie and Meadville, but if you want to own a model built by a trusted brand, then you will likely turn to the 2019 Ram 1500 or 2019 Ford F-150. These two options are highly regarded by critics because they live up to consumer expectations. Not only do they pack a punch but they encompass modern amenities that make the ride more enjoyable too! So, which one should you choose? Our specialists at Cunningham Chrysler of Edinboro recommend the new Ram truck, and our comparison below demonstrates why.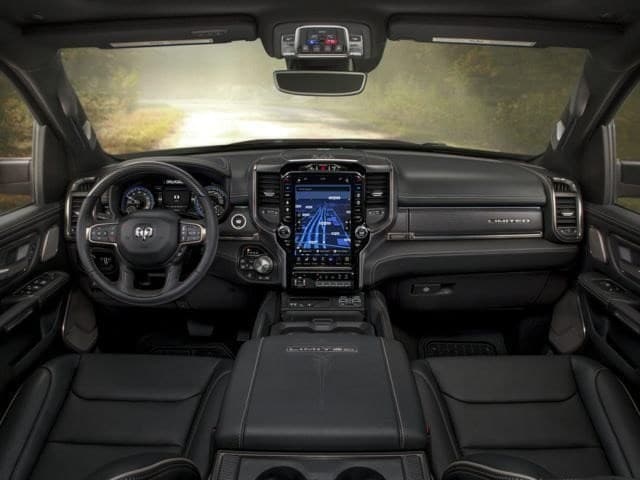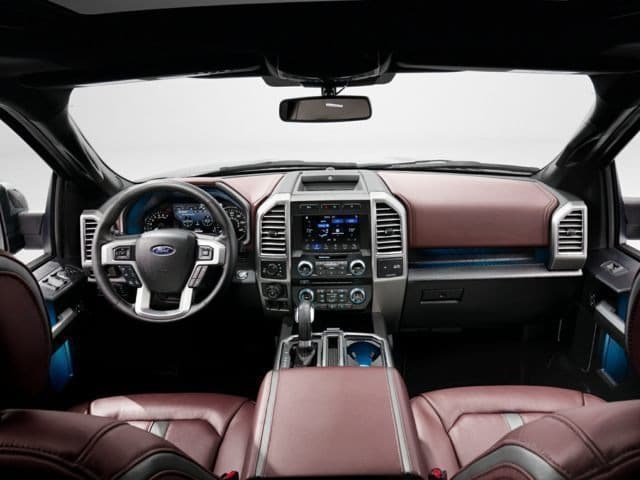 Four Reasons to Choose the 2019 Ram 1500 Over the 2019 Ford F-150
The 2019 Ram 1500 is a best-seller at our Edinboro dealership because it offers a satisfying experience. This is true even for its most basic trim level. Despite being the first option in the lineup, it has plenty of qualities that everyday drivers want and need. As a result, it has the upper-hand when compared to the entry-level trim of the 2019 Ford F-150.
Performance that Outshines Its Competitor
You can expect more power from the 2019 Ram 1500 because its starting engine is a 3.6L Pentastar® V6. It supplies up to 305 horsepower and 269 pound-feet of torque. In turn, the low-end 2019 Ford F-150 comes with a 3.3L Ti-VCT V6 with an output of 290 horsepower and 265 pound-feet of torque. As you can see, the figures are in favor of our model. Likewise, you can expect more agility and control with the new Ram truck because it comes with an eight-speed automatic transmission system as opposed to the six-speed automatic transmission system of the new Ford truck.
Safety that Boosts Your Peace of Mind
The new 2019 Ram 1500 takes your safety to heart. Collectively, there are over a hundred standard and available safety and security features offered with this model, such as Blind Spot Monitoring with Rear Cross Path and Trailer Detection. Fortified with these innovations, you can maneuver your vehicle with greater precaution and avoid potential accidents. The new 2019 Ford F-150 is committed to keeping you and your passengers safe as well; however, there are a few qualities that put the Ram model in the lead. For instance, it comes with larger brake rotors which will provide more effective stopping force.
Design that Fuses Form and Function
Another major benefit of the 2019 Ram 1500 is its design. For practicality, there are optional add-ons like the RamBox® Cargo Management System. With it, you can transform a portion of the bed of your pickup truck into a well-lit, lockable, and drainable toolbox. You will not find a comparable feature with the 2019 Ford F-150. Furthermore, you can anticipate more comfort with the new Ram pickup truck because select models have a best-in-class rear legroom and in-floor storage unit, making it a better overall choice than the new Ford pickup truck.
Technology that Increases Your Convenience
Last but not least, the 2019 Ram 1500 is more convenient than the 2019 Ford F-150 because it has unique innovations. Take the available Active Level™ Four-Corner Air Suspension system, for example. With it, your Ram truck can automatically level loads to increase efficiency. There is even a push-button start system that will enable you to get in and out of your vehicle and start the ignition effortlessly. Such technologies have yet to make it on the list of features for the Ford model.
Buy or Lease Your Very Own 2019 Ram 1500 in Edinboro, PA.
If you want more value from your next pickup truck, then the choice is clear. We invite you to our Ram dealership near Corry and Conneaut, Pennsylvania, to check out the new 2019 Ram 1500 in person. Once you see the advantage of driving a Ram, you will understand why we stand by it over rivals like the 2019 Ford F-150. To learn more today, contact us!